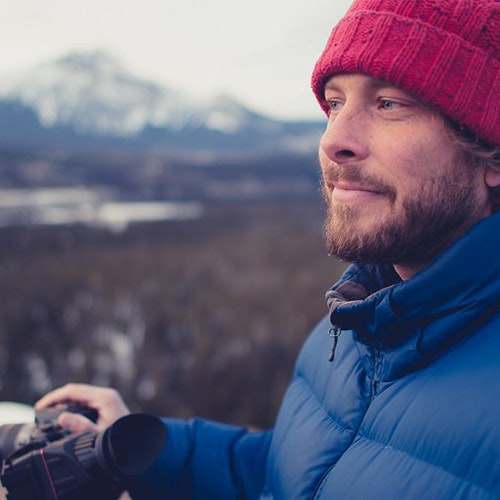 Driven by a hunger for new philosophies and perspectives, I spent most of my youth wandering the globe seeking adventure and connection. The more I traveled and talked with people, the more I appreciated life and its diversity.
As the years went by, it dawned on me that not only did I want these kinds of experiences, I also wanted a way to capture them through the lens. I went to school for professional photography and landed my first assignment after school working on a documentary in Tibet. This opened my eyes to the power of storytelling through film and sound. I was hooked. Since then I've continued my travels and development as a professional photographer and filmmaker.
I've had the honor of achieving some accolades for my work including the Grand Prize from National Geographic Travelers' 'World in Focus' competition and awards from the 'Prix de Paris International Photo competition. I've been published in magazines including National Geographic Traveler, Canadian Geographic and screened at The International Banff Mountain Book and Film Festival, National Geographic All Roads Film Festival, and Kathmandu International Film Festival.
I now spend my days in Canmore, Alberta. A lot more settled but still just as hungry for new experiences and opportunities to connect through photography, film, and sound.
I love being involved in projects that are highly creative and story-driven. I dedicate myself to pushing the envelope and learning new techniques while offering the highest quality standard. From concept to delivery, I am passionate about the process. I love collaboration and being inspired by the people I work with.
I am very well-traveled with cultural sensitivity and an approach to my work that is non-invasive while getting to the heart of the story. Whether it's recording sound with Tibetan Nomads on a mountainside or bringing the story to life at the editing desk, I put my all into what I create.
So whether you need a photographer, sound guy, editor, or colorist - if you're looking for someone to help bring your vision to life, get in touch!
I am fully set up for remote collaboration and delivery.